1 DANSK TANG APS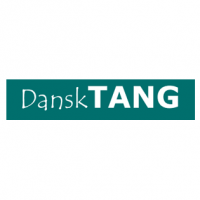 Dansk Tang deliver fresh and dried seaweed to some of the best restaurants in the world. Watch some of the restaurants at our Instagram profile @dansktang_danishseaweed.
Danish Seaweed (Dansk Tang) is a food manufacturer who makes delicious and high quality products with seaweed, products like pesto, salt and mustard etc. The main idea with Dansk Tang is to make products with danish seaweed and danish ingredients, in this way we can ensure the high quality. The famous chef Claus Henriksen develops all recipes, and that is our way to ensure the taste is in a league of its own.
All the seaweed is hand-harvested, with divers, and in this way, we only collect the best algae, that's a way to ensure even more quality, but it is also a very sustainable way to harvest.
Højbyvej 15a
DK-4500 Nykøbing Sjælland
Phone +45 40 42 53 98
2 ANITA DIETZ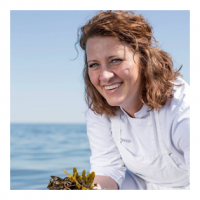 Kok – kostvejleder | Events
Medforfatter til Tang-Et hav af mad
Ny Vestergaardsvej 17e
DK-3500 Værløse
Phone +45 2097 6381
Dietz Seaweed is now part of Dansk Tang (Danish Seaweed).
3 ENDELAVE SEAWEED
Endelave Seaweed (Nordisk Tang)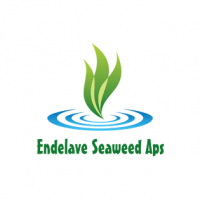 Bjarne Ottesen
Østerby 6
DK-8700 Endelave
Phone +45 40 42 53 98
4 FALCONI MARE APS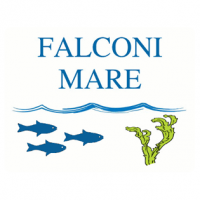 Falconi Mare ApS exports Danish and Greenlandic top quality seaweed to the European markets and offer popular workshops on how to use seaweed in the everyday or professional kitchen.
It's a firm with a strong international orientation that also offer a wide range of consulting services for the seafood and environment sectors.
Falconi Mare ApS
Langes Gård 26A, 1.
DK-4200 Slagelse
Phone +45 27 41 41 51
5 GO-TANG
GO-TANG
Jimmy Hansen
Lårupvej 4
DK-4295 Stenlille
Phone +45 29 85 80 97
6 GOURMETTANG
GourmetTang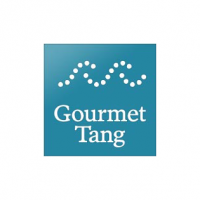 Poul Erik Nielsen
Lomvievej 16
DK-8541 Skødstrup
Phone +45 2174 6838 or +45 8698 0868
7 TOFTELADEN – LÆSØ TANG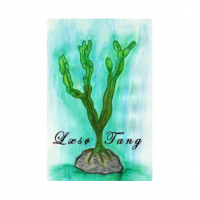 Dried seaweed and seaweed specialities – from the cleanest sea in Denmark. It is a fantastic, healthy and tasty food and thrives in the clean and salty water. We are harvesting near the coast gently and sustainably from the beach and local fishermen are harvesting in deeper waters as bi-catch. The seaweed is dried and used in lovely products and specialities as superfood.
Furthermore Læsø Tang offers guided seaweed trips, workshops and sales from the Farmshop and webshop.
Tofteladen I/S
Doktorvejen 16
DK-9940 Læsø
Phone +45 20 23 49 11 or +45 29 25 09 19
8 NORDISK TANG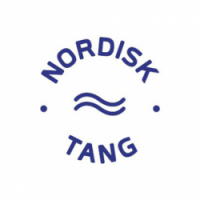 Nordisk Tang was established in early 2015. Our dedicated aim has ever since been to explore and exploit the fantastic benefits of seaweed. Not only from a consumption perspective, but also from a environmentally sustainable perspective. As food is becoming a scarce resource we need to think alternatively and in a country with approximately 8.750 km of coast line, using seaweed is highly relevant. We are proud to be part of a small group of entrepreneurial companies who tries to get Nordic seaweed back on the dining tables.
Nordisk Tang
Åstrupvej 35
DK-8500 Grenaa
Phone +45 33 60 36 03
10 HJARNØ HAVBRUG
Hjarnø Havbrug a/s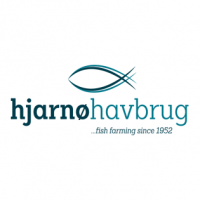 Snaptunvej 57B
DK-7130 Juelsminde
Phone +45 40 43 30 43
11 OMØ FISK OG TANG
Omø Tang provide dried hand-harvested Fucus seaweed from the isle of Omø and wild sugar kelp from the Great Belt. Our tasty sugar kelp is obtained in a sustainable way by local fishermen as by-catch after storms. Our seaweed is always dried at low temperatures in order to obtain the highest nutritional value and superior taste.
Omø Fisk og Tang F.M.B.A
Omø Havnevej 105B
DK-4345 Omø
Phone +45 20 53 25 12
11 OLMIX
Johannes Eriksen ApS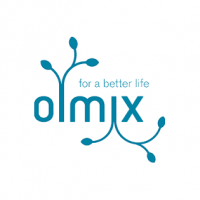 Bo Gleerup
Marselis Boulevard 80
DK-8000 Aarhus C
Phone +45 86 14 96 88
12 ORGANIC SEAWEED – EBELTOFT VIG APS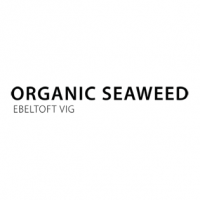 We are an entrepreneurial company, with one leg in the sea and the other on land.
We grow, harvest and convert seaweed into ecological, high value end products as
well as food, dietary, supplements, cosmetics and spa-products.
Organic Seaweed – Ebeltoft Vig ApS c/o: Mols Organic ApS
Vrinners Bygade 45
DK-8420 Knebel
Phone +45 27 84 40 10
13 TANGKOMPAGNIET 
Tangkompagniet
Trine S. Jensen
Villestofteghegnet 206
DK-5210 Odense
Phone +45 28 90 63 02
MAKI SEAWEED GREENLAND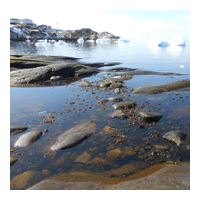 Ulrik Lybert started the company in 2012. With great passion and dedication he has created the foundation of the only seaweed company in Greenland. The seaweed is harvested in the artic waters off the West coast of Greenland – North of the Polar circle. These waters are known for being among the purest in World! Maki Seaweed Greenland produce high quality dried and frozen Arctic seaweed.
Maki Seaweed Greenland
Ulrik Maki Lyberth
Muunup Aqq.,
3911 Sisimiut, Grønland
Phone +299 53 15 10
OCEAN RAINFOREST SP/F FAROE ISLANDS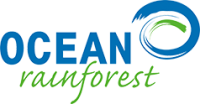 Ocean Rainforest Sp/F is a company located in the Faroe Islands engaged in the production of marine biomass from macroalgae in open ocean cultivation installations. The mission of Ocean Rainforest is to provide a stable source of marine biomass for food, feed, cosmetic, pharmaceutical, nutraceutical  and energy products.
Ocean Rainforest Sp/F
Mjólkargøta 20
FO – 180 Kaldbak
Faroe Islands
Contact: olavur@oceanrainforest.com
Meet us at www.oceanrainforest.com, Twitter or Facebook